Number 1
Buses Informational Site in Pakistan
Large Data Base
We have large database of Buses
Updated News
Daily Updated Fares & Schedules
About PK Buses
We are PK BUSES (the website) – Pakistan's only informational website which provides complete details of Bus operators, operating in Pakistan.  At PkBuses, you can check schedules, terminals, contact numbers, online bookings information etc, select your favorite bus for your trip.  Just with a few clicks of your mouse or a few taps on your phone. We tried our best to provide each and every information, so that a common person can know about the details before the journey. Bus operators like Daewoo Express, Faisal Movers, Bilal Travels and many others are listed and we put our efforts to deliver every information available.
Disclaimer: Sole Purpose of creating this site is to provide
information  to every individual of current bus operators in
the country.  We  do  not  represent any of the bus operator
listed on our website.
Latest Posts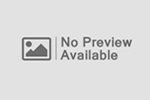 November 19, 2019
Ali Express Bus ticket Price Fares were updated on 19th November 2019.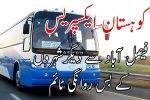 October 25, 2019
Kohistan Express Times & Fares from Faisalabad to other cities   Faisalabad to…

More than 100 Destinations are waiting
Ibraheem Shahid
Student
You guys are doing great job by providing us information, I have got the information what was required. Thanks
Shaheed Afzal
Doctor
This website is a complete package of information for a traveler, no matter frequent or occasional traveler you are
Ahmad Hasan
Banker
At PkBuses.com i found the best options of Bus services, It helped me a lot before my travel from Karachi to Naran.