About New Shandar Bus Company:
New Shandaar Coach is a role model and trend setter private transport company in Pakistan with largest infrastructural setup and buses. They have sleeper buses which are operational from Quetta to Karachi and now they have introduced a unique designed bus assembeled in Pakistan.
Services
In-Seat Power Outlets
Snacks & Drinks
Reclining leather seats
Onboard attendant
Audio Visual Entertainment – Movies, TV Shows, Games
A.C  / Header
Booking Seat
Reservation over the phone. You can reserve your Seat by calling on below  number & details will be sent on your Mobile Number.
Baggage
Luggage up to 30 Kg. is allowed per ticket. Excess luggage shall be charged as per company policy.
OnBoard Entertainment
You can also enjoy nonstop music from our exclusive playlists catering to all genres. The seats are also equipped with mobile chargers and plug in power for your tablet or laptop.You can also play video games with your kids and spend a great time.
New Shandar Bus Company is a unique company which has the most luxuriest buses in Pakistan operating between Quetta and Karachi. They have customized buses according to customer's needs like sleeper and a unique Road Bullet bus.
Latest Posts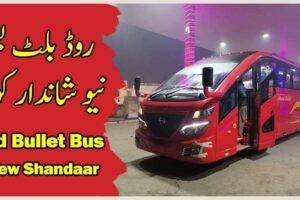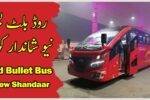 January 1, 2021
Road Bullet Bus by New Shandar Company About New Shandar Bus Company: New…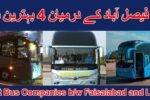 December 23, 2020
4 Best Bus Companies between Lahore and Faisalabad Would you like to know…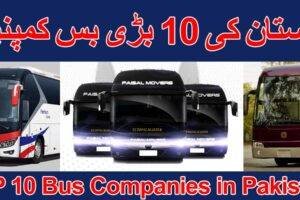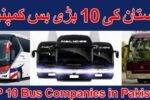 December 21, 2020
Top 10 Bus Companies in Pakistan| Best 10 Bus Services Buses in Pakistan…
Terminals & Contact Information
Karachi Office: 021-32220326
Quetta Office: 081-2445234