Yutong Master Introduced Intercity NOVA Luxury Bus
In 2013, Master Motor Corporation (Pvt.) Ltd. signed technical license agreement with Yutong to enter into intercity bus segment of Pakistan. The first bus lined off from the plant in February 2016. These buses have been popularly known as Yutong Master in Pakistan. Since then, Master Motor did not look back and took the bus market by storm. In a short period of three years, it has emerged as a market leader in the intercity luxury bus segment of Pakistan, having sales of 283 units in 2018. Currently, more than 2000 Yutong buses, including intercity buses, city buses, and shuttle/apron buses are plying on the road in Pakistan covering all major routes. Yutong Master has three intercity models namely ZK6122HL, ZK6858H9 and ZK6127HS.
Yutong Master Introduced Intercity NOVA Luxury Bus:

Yutong Master Introduced Intercity NOVA Luxury Bus by Master Motor Corp. (Pvt.) Ltd. It is third Generation CKD Intercity "NOVA" Bus and 4th model of bus by Yutong Master which is the market leader is passenger transport sector of Pakistan. The ceremony of NOVA bus launching was held at Master Motors Bus Assembly Plant, Port Qasim, Karachi. Recognized visitors from Government, private area, transport authorities and carriers went to the occasion.
Mr. Nadeem Malik, the Managing Director of Master Motor, expressed that MMCL has a dream to serve the vehicle business of Pakistan with elite items that satisfies the global security guidelines as well as provides food for the climate.
The starting of this transport is one more stride ahead towards accomplishing our objective of giving a protected transportation and better way of life to travelers, and a superior chance for carriers to upgrade their business. Our fundamental center is traveler wellbeing and that is the reason we acquainted worldwide standard transports with meet the protected transportation needs of the general public alongside solid and responsive after deals administrations for the carriers.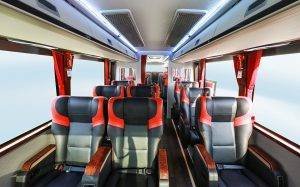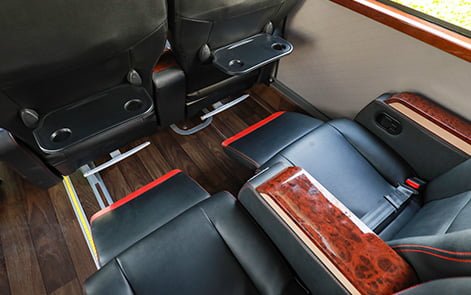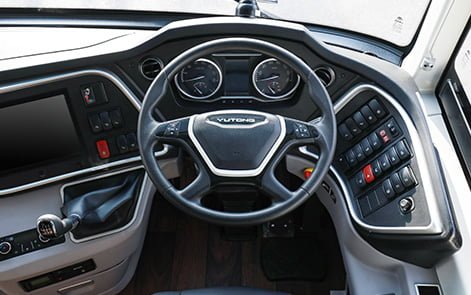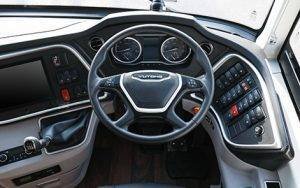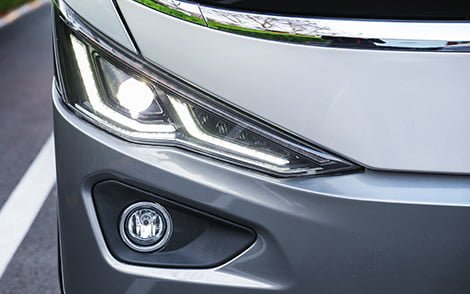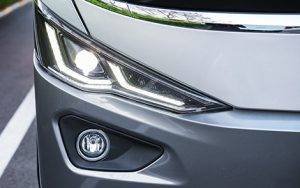 Intelligent electronically controlled cooling system:Fully upgraded cooling system, equipped with electronic cooling fan and large radiator. Better fuel consumption performance;
Application of parts of high reliability:Imported waterproof connectors and electrical components;Imported sensors;
Yutong Master NOVA bus Specifications: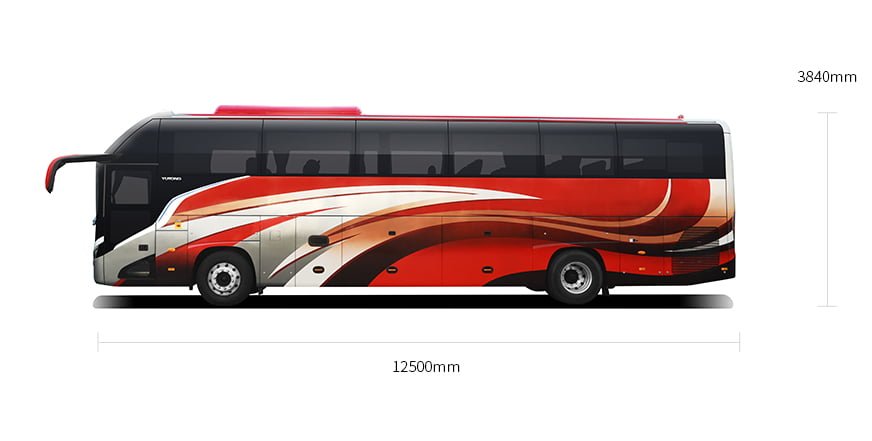 Basic parameters:
Engine modelWP10.375
Dimension(mm)12500*2550*3840
Luggage compartment(M3)9m3 super large luggage compartment
Max. speed(km/h)130
Chassis manufacturerZhengzhou Yutong Bus Co., Ltd
GearboxZF6S1610BO European original imported gearbox
Brake systemWABCO ABS
Suspension systemSuspension with six air bags
TireMichelin 295/80R22.5
Fuel tank (L)600L metal tank
Seats 49+1+1, 9 Business+28 Executive
Air conditioner (A/C)BFFD-06 air conditioner (refrigerating capacity 32000Kcal/h, BOCK compressor)
Bus Price:
Yutong Master has different prices of their different models but the price of Yutong Master NOVA bus was not revealed in the ceremony.
Final Words:
Yutong Master's NOVA bus is an upgrate to its previous successor which is called Yutong Grand Tourist. Yutong Master Nova bus is an innovation in the passenger transport industry of Pakistan. Being market leader in the industry, Yutong Master is trying to maintain and exceed its services in Pakistan.
Yutong Master Contact Details:
 Office:  Master Motor Corporation (Private) LimitedPlot No. D-58 & D-59, N.W.I. Zone, Port Qasim, Karachi
Contact: (92-21) 34720101-06,
Website: https://mmcl.com.pk/yutong-master/