About Umair Movers:
Umair Movers is a privately owned Luxury Bus Service headquartered in Karachi. Company has been providing transport services in different areas of Sindh like Karachi to Khairpur, Karachi to Sukkur, Karachi to Shikarpur.
Umair Movers Top Operating Routes
Umair Movers Travels Bus Categories & Services
Umair Movers travels has multiple categories of buses like Daewoo, Yutong and King Long which are very economical but luxury services that attracts the customers.
Umair Movers Travels Company features luxury buses containing state of the art facilities.
• 40 seats on board
• Personal entertainment console, for every seat, making your journey full of nonstop entertainment.
• Always stay connected with office, family and friends. The battery will not die with charging sockets provided in every seat
• Play your favourite video games
• Perk up your moods with our hot and cold beverage service
Umair Movers Travels Ticket Price List
Umair Movers Travels has multiple bus types and services; ticket prices are according to these luxury and economical categories. Ticket fares starts from PKR 2000 for the Khairpur to Karachi route.
Here are some popular routes ticket price list, to check updated fares we advise you to visit Umair Movers Travels Updates Ticket Price list.
| | | |
| --- | --- | --- |
| Route | Ticket Fare | |
| Khairpur to Karachi | 1600 | |
Latest Posts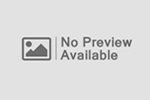 September 25, 2023
MG Business Class Contact Numbers & Helpline | MG Business Class Bus Contact Looking for the MG Business Class Bus contact numbers? You've come to the right place. Here, you'll…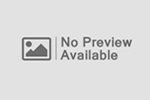 July 19, 2023
Manthar Transport Contact Numbers & Helpline | Terminal Booking Numbers Are you Looking for Manthar Transport contact numbers? You've come to the right place. Here, you'll find all of the…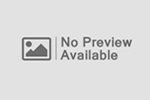 May 30, 2023
Travel from Karachi to Punjab by Bus Are you looking for a way to travel from Karachi to Punjab? If so, you have come to the right place. In this…
Umair Movers Terminals & Contact Numbers Information