About Hino Pak Motors:
Hino Motors Japan and Toyota Tsusho Corporation in collaboration with Al-Futtaim Group of UAE and PACO Pakistan formed Hinopak Motors Limited in 1986.
In 1998, Hino Motors Ltd., and Toyota Tsusho Corporation obtained majority shareholding in the company after disinvestment by the other two founding sponsors.
The decision to invest in Hinopak at the time when the country was passing through economic turmoil and the sales of commercial vehicles were at extreme depression. However, our Principals reflects confidence on Hinopak and showed their commitment to Pakistani market.
Soon Hinopak became the trusted market leader in the Pakistani Truck and Bus industry. As a leader, Hinopak is a vital contributor in saving foreign exchange, providing jobs and plays a pivotal role in the development of the local industry through its progressive manufacturing.
By continuing to move forward and staying alert to the ever-changing market & social needs, Hinopak will continue to be a successful and respected corporate citizen of Pakistan, reflecting their commitment and belief in the Hinopak corporate philosophy to "contribute to the development of a more prosperous and comfortable society by providing the world with a new set of values.
Hino Intercity Buses in Pakistan
The largest manufacturer of buses in Pakistan, Hinopak is fully-equipped to design and manufacture a wide range of bus chassis and all types of bus bodies for comfort, durability and safety. These buses were used in early 2000 in top bus companies in Pakistan.
Hinopak's bus line up includes Kazay rear engine luxury bus, Starliner front engine luxury bus, Superliner standard buses and Skyliner coaches.
Hinopak also supplies its renowned AK and RN bus models in bare chassis form to allow our customers to customize the buses as per their requirement.
All buses assembled / manufactured at Hinopak comply with Euro2 emission standard.
Four major intercity bus models are listed below.
Hino Kazay
Hino Starliner
Hino Superliner
Hino Skyliner
Facilities in Bus
In-Seat Power Outlets (Optional)
Tabs
Comfortable Seats
A.C  Buses
Non A.C Buses
Latest Posts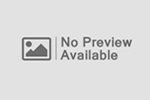 July 23, 2023
Travel from Karachi to Mansehra by Bus Are you looking for a way…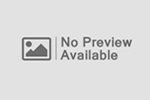 May 30, 2023
Travel from Karachi to Punjab by Bus Are you looking for a way…
April 27, 2023
Travel from Islamabad to Gilgit by Bus, Train, Car, or Air Are you…
Hino Pak Motors Contact Information