Best Bus Service in Pakistan
Buses in Pakistan are one of the best way of road transportation for many cities with good passenger carrying capacity. Most of these bus operators uses Daewoo, Yutong, KingLong, ZhongTong, Volvo, Golden Dragon and Higer luxury buses. There are many bus services operating in Pakistan which are giving best travel experience to their customers.
We are going to discuss about the best bus service in Pakistan, which gives its customers a whole new experience of travelling.
Curious about the best bus service in Pakistan? Let's get started then.
Yes, Road Master is the best bus service in Pakistan, here we will explain how. Firstly we have to know what actually the reason of starting this bus company and what are its main features. Master Group has providing excellence in services since their inception. They are market leader in many of their products and through their new project "Road Master" they are dominating the Bus Industry.
About Company:
MASTER is a very popular brand in Pakistan only because of its dedication to quality in all its goods and services. Master Group was formed in 1963 and is known for its diverse and quality services in the country. In 2019 Master decided to launch Luxury Bus Service with name of Road Master. Road Master started from one Route Lahore ~ Islamabad with its world class Travel experience. They further expanded their operations and added City of Saints "Multan" to its Luxury bus service. Road Master committed to provide its esteemed customer with supreme facilities and a world-class travel experience.
Operating Route Details:
Company is operating in three main cities of Pakistan i.e Lahore, Islamabad and Multan with 4 state of the art terminals and planned to expand its services to other cities as well in future.
Operating Routes:
Lahore ~ Islamabad
Lahore ~ Multan
Islambad ~ Multan
Want to know about their fares and bus timings? Click here Road Master Bus Fares
Company gives discount to their customers most of the time with their promos. They have currently new Year offer active which gives discount for two of their main routes. Multan ~ Lahore and Multan ~ Islamabad.
Road Master Terminal: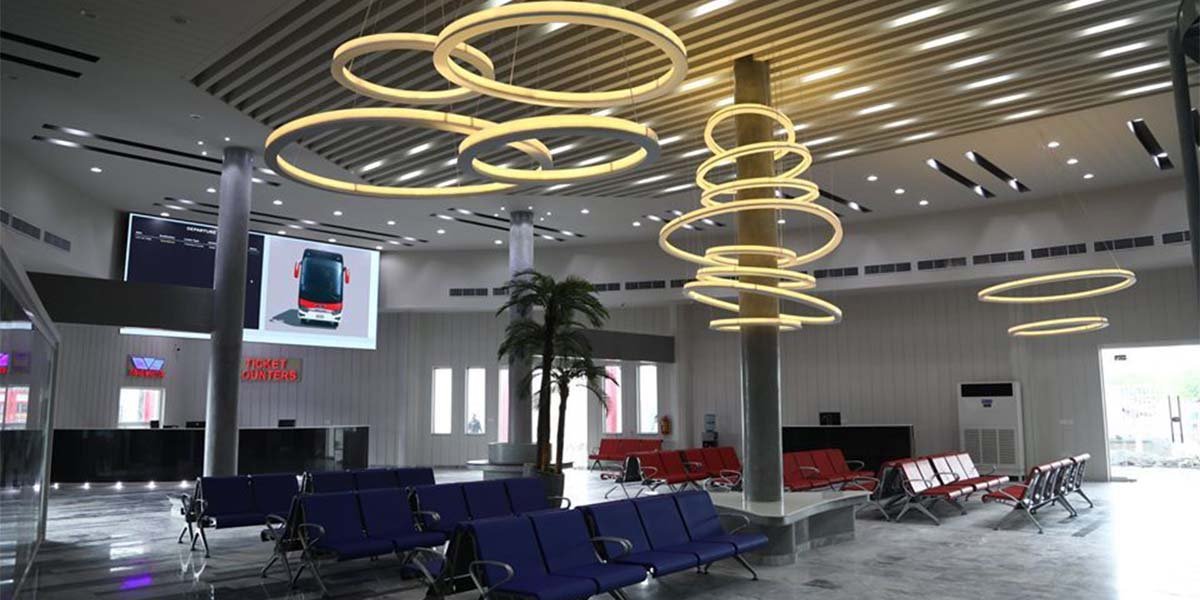 Road Master has started its operation with an innovation in Travel industry. Before Road Master there were few bus companies who had clean and hygienic terminals. But Road Master took its terminal to whole new level with its world class interior and services. You cannot find such an amazing facilities on a bus terminal, whatever you require will be available at the terminal.
They have their 6 pillars (Facilities) at the terminal. We will discuss these facilities in short and you can view the briefly in the other article.
Automated Ticketing System
Master Collection
Little Masters Kids Club
Master Fashion Stop
Masterpieces Hair Salon & Hammam
24/7 Customer Support
Road Master Lahore Terminal is located at J Block J Gulshan-e-Ravi, Lahore, Islamabad Located Pirwadahai more, moza saham, I.J.P. Road, Aliabad, Rawalpindi and Multan terminal is located Hassanabad Gate # 1, Main Khanewal Road Near Qaddafi Chowk Multan. You can view Details and Contact Numbers of all terminals here: Road Master Terminal & Contact
Road Master Buses: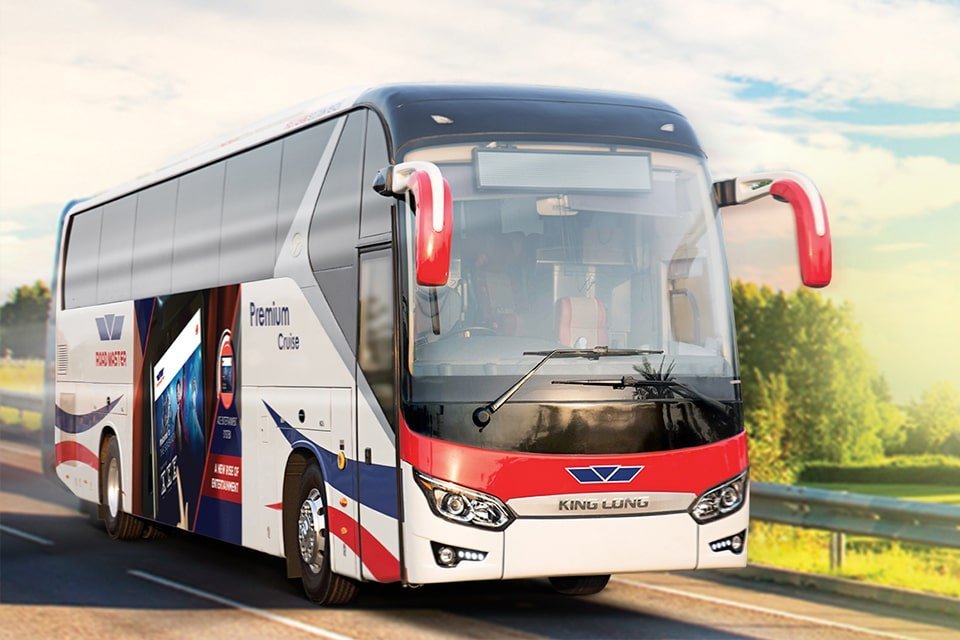 Road Master has launched new King Long buses which are unique and more comfortable in compare to any other bus service. Buses have the most unique and amzaing services onboard which are not offered by another bus company. Company maintained its standards of travelling according to international standards and are enhancing their services. Currently they have Premium Cruise buses which are operating and they have planned to introduce a unique bus seating plan which is not available in Pakistan currently. (Stay tuned for that)
They have their 6 main features in bus also (which they call them pillars).
Delicious Food Onboard
Eagle Eye Surveillance System
ACE Entertainment System
On Time Every Time
Air Purification System
Free WIFI

---
You can view Detailed Bus Features of Road Master Here.
---
All their features or Pillar make them unique among all other bus services. Company has been introducing more unique features day by day to facilitate its customers. You can visit their website for Online Booking of tickets and can choose desired ticket at your own by paying online.
Website for Online Booking: www.roadmaster.pk
For Information/Booking Contact: 03101722822
FAQ: Frequently Asked Questions:
Which bus service is best on Lahore to Islamabad route?
Road Master has the best services to offer on Lahore to Islamabad with lowest fares.
Are there good bus terminals in Pakistan?
Road Master has the best and world class terminals in Lahore , Islamabad and Multan.
How to contact Road master Bus Service?
You can call 03101722822 to contact Road Master Bus Service.
In Which Cities of Pakistan Road Master Provides its Services.
Road Master Bus Service Provides is Services Between Lahore,Multan & Islamabad.
How much Road Master bus charge from Multan to Lahore?
Road Master Bus Services Multan to Lahore ticket price is 1900 RS.