About Sania Express:
Shuja Royal Express (now Sania Express) was a privately owned Luxury Bus Service headquartered in Lahore. Company closed its operations in 2019 and sold their buses to different companies and was converted into Sania Express owned by Khwaja Group.
Bus Service under supervision of professionals in public transport; constantly improving the standard and quality of services and buses. Their buses are of highest quality possible with passengers comfort and safety as main consideration. With our commitment towards excellence has marked improvement in all aspect of our services.
Bus Categories & Services
Sania Express has Standards, Executive and Business Services. The ticket prices & rates are different for these basic and luxurious services.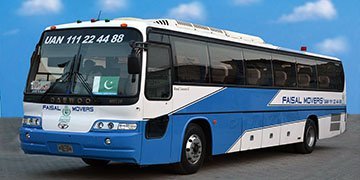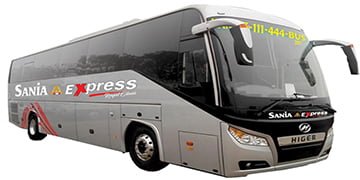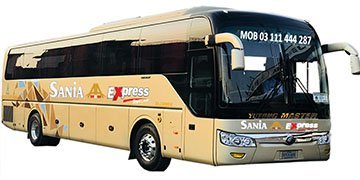 Shuja Royal Express (now Sania Express) Top Operating Routes
Online Ticketing System
Sania Express relies a third party website www.bookkaru.com for its online ticketing which provides limited cities for ticketing. Bookkaru has android and IOS apps available on their stores.
To assist the passengers Sania Express has launched online booking through 'bookkaru'. Just visit the website www.bookkaru.com and select the date, departure and destination to know available options from Sania Express. Now choose the service, select the seats and proceed for payments through available options (Easypaisa & Credit, Debit Cards).
Currently online booking is available only for Lahore , Islamabad, Murree & Peshawar.
Bus Terminals & Contact Information