FM BT EXPRESS offers different types of buses with different fares. It has some luxurious Man buses and daewoo buses.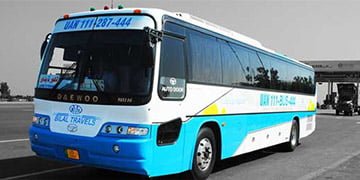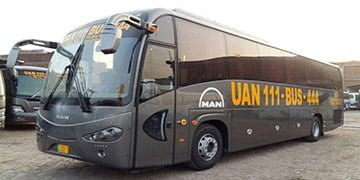 FMBT Top Operating Routes
Online Ticketing System
FMBT Express offers online ticket booking from online booking websites such as sastaticket.pk
FMBT Express offers online ticketing for Lahore, Islamabad/Rawalpindi and Faisalabad. It often gives discounts to its clients who buy tickets through their online portal.
1) Visit sastaticket.pk
2) Select departure and arrival destination
3) Choose the date of traveling
4) Select the type of bus in which you want to travel
5) Select desired seats
6) Provide your name, email and phone number
7) Make payment
8) You will receive a confirmation message/email
JazzCash, Easypaisa and Credit Debit cards are accepted as payment methods.
FMBT Bus Terminals & Contact Information
Contact: 042 111 287 444 / 0342 287 4444
Address: Rahber Travels, opposite City District terminalBand road Lahore.
Contact: 051 111 287 444
Address: Kainat Travels Peshawar road Rawalpindi.
Address: Kohistan Terminal. Near railway station, Faisalabad