Google Tributes Public Transportation Workers
Google has started its doodle series to pay tribute to the contributors of coronavirus outbreak from April 6. We are watching this from a week ago that Google is showing thank you messages by making creative and eye of appealing doodles to offer tribute to them who serves. You additionally can see that by visiting Google search bar. Google updates its search icon on daily basis with its doodle series, which we can see in past also happened such as in Olympics and World Cup. This time it is to praise the contributors of the COVID-19 outbreak, for helping the nations.
Google is Running Thank You Doodle for Public Transportation Workers
Google is empowering and expanding the assurance of the considerable number of individuals who serve during this hard time by giving them a signal that we are with them by means of doodles. As the series of this doodle, Google has already paid tribute to other professionals as well.
April 6: Public health workers and to researchers in the scientific community
April 7: Doctors, nurses, and medical workers
April 8: Emergency services workers
April 9: Custodial and sanitation workers
April 10: Farmworkers and farmers
April 13: Grocery workers
Today, on 14th of April, Google is running its doodle to Public Transportation workers as the series of its COVID-19 Doodle.

Govt. of Pakistan has announced nationwide lockdown from 23rd of March 2020 to April 4 but later it was extended to April 14 and then to April 21. In Pakistan, Public transportation were closed as per orders of Govt. to lockdown the country in all provinces. Before lockdown the transportation had an enormous progression of travelers to go through country.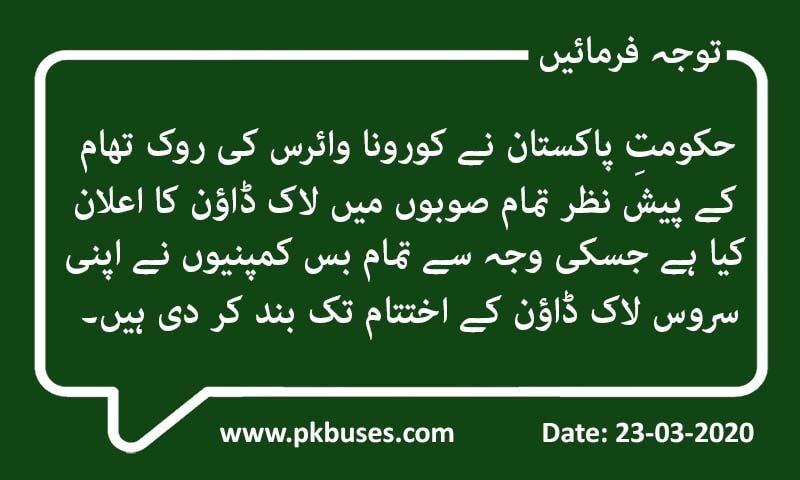 We value Google's propensity for offering tribute to individuals for their remarkable work and endeavors. Right now episode, Google has begun a progression of the battle through Google Doodle so as to feature the administrations of every one of the individuals who are working devotedly to help other people in the hour of the immense strain.